Captains' Charity - Stafford Castle Merchant of Venice Tickets Auction
May is Lyme Disease Awareness month and we have a voucher for 4 tickets for the superb performance of The Merchant of Venice performed at Stafford Castle!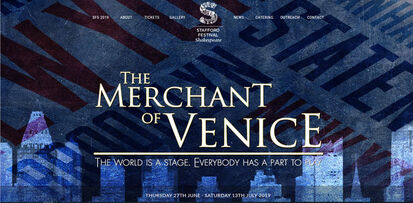 The voucher for this wonderful, Open Air Shakespeare Festival was kindly donated by the Gatehouse Theatre Stafford, and is for 4 tickets for a performance of your choice (subject to availability), valid for any Tuesday to Thursday Performance from Thursday 27th June until Saturday 13th July 2019.

If anyone would like to make a bid any money will go to the Captain's and Lady Captain's Charity "Lyme Disease Action UK"

Please let Emma Taylor know in the office before the 21st May, and the highest bidder wins!