Social Events
We have a great calendar of social events at Brocton Hall Golf Club for our members, their families and friends throughout the year.
Throughout the year our in-house social events are always popular and well attended whether it be evenings offering themed or tribute nights, celebration meals to the extra special dinner dances and our fantastic New Year's Eve dinner celebrations.
Families are also catered for with our popular Sunday lunches, including a very special Mother's Day experience. We could not forget to mention our Christmas carols night led by our very own choir for a memorable night for everyone!
Mixed golfing events are very popular and the golf is followed by a freshly cooked meal and social gathering in the clubhouse.
Coming Up
20th May 2022 - Captain's Evening
FRIDAY EVENING GET TOGETHER WITH THE CAPTAIN
(Food will be available until 8pm)
Come and join our Club Captain, Alan Birch, and enjoy some company and golfing chats in a light-hearted way. A chance to meet new people, organise a game with someone different and maybe get some alternative views on current matters arising at the club.
Partners are welcome!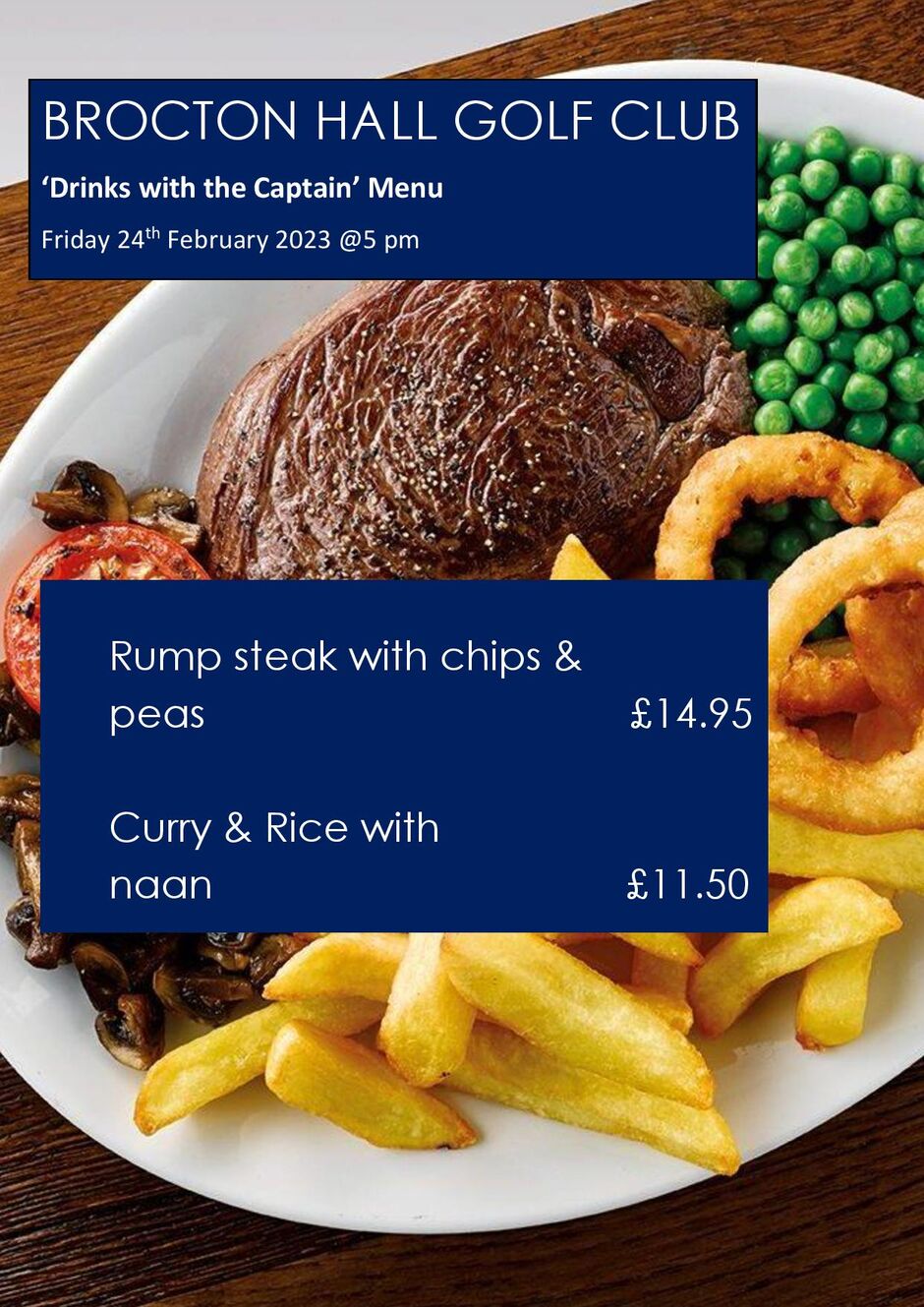 12th June - Brocton Hall PRO, Nevil Bland is hosting a Garden Party to celebrate 20 years at Brocton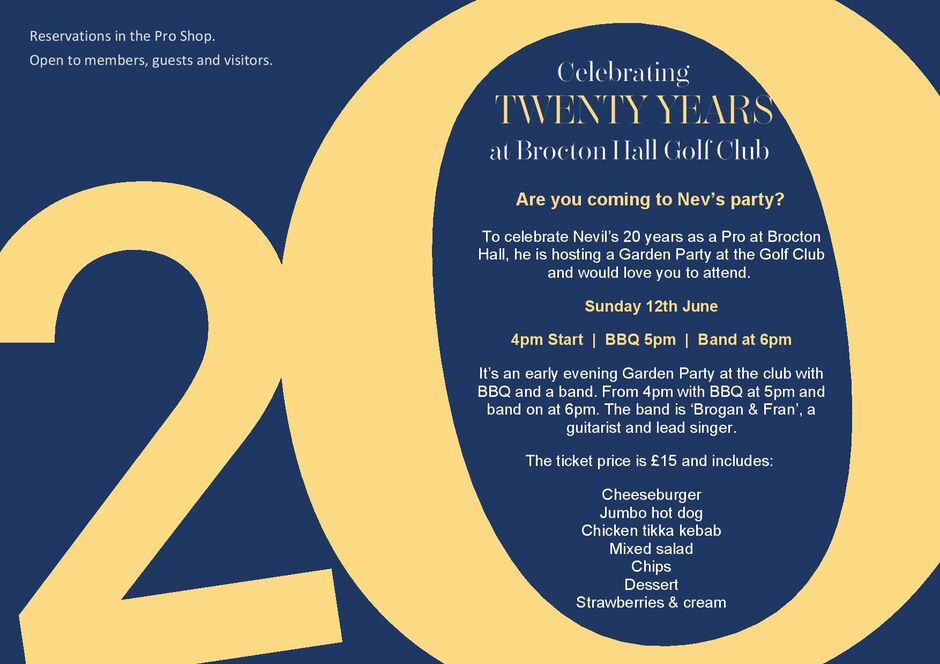 26th June - Sunday Music Night with 'Much Ado about Jazz' - Open to the Public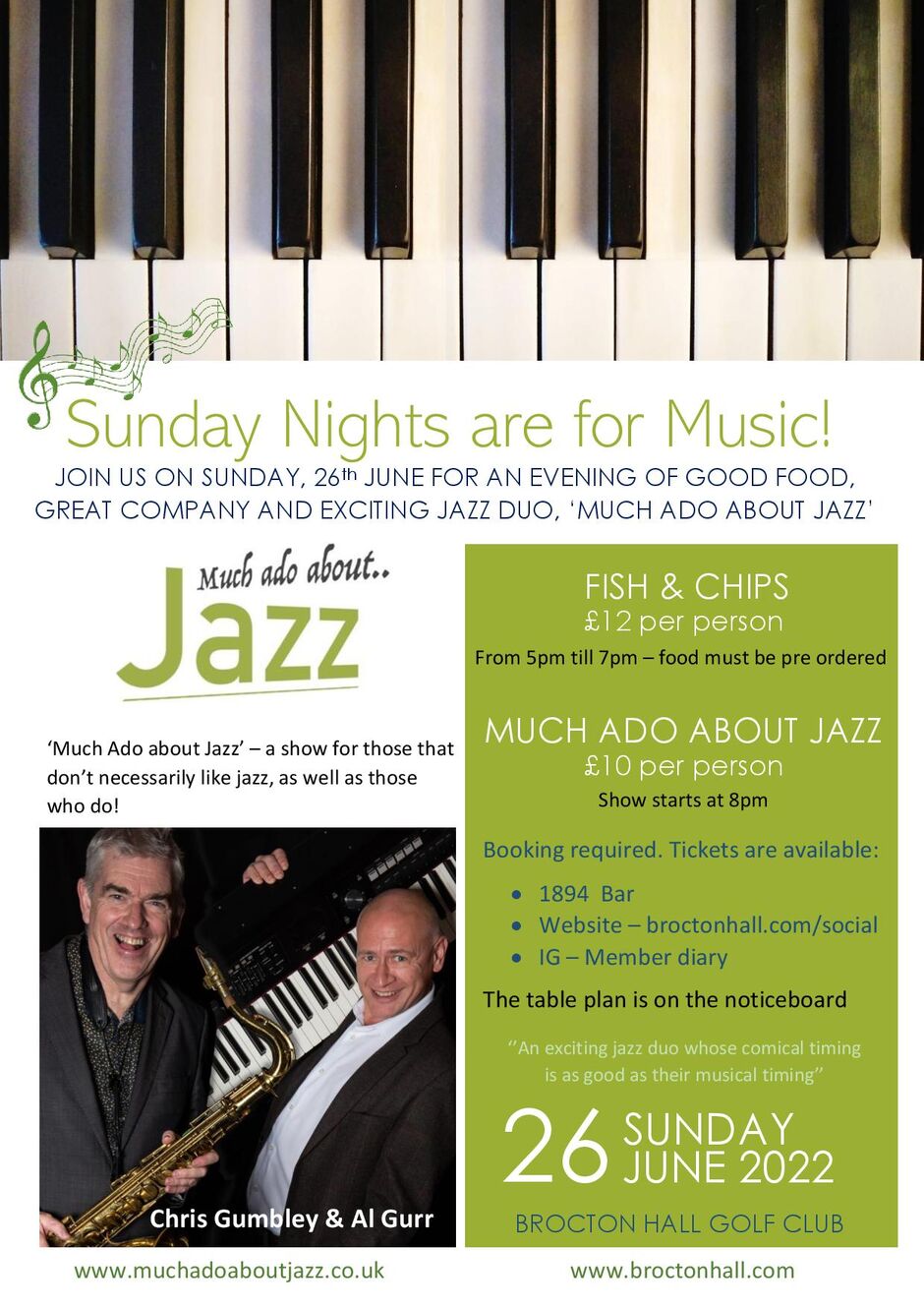 7th July - Quiz Night - Details to follow soon