Congratulations to Hannah!
Congratulations to our Junior Captain Hannah Golding for gaining her County Colours for the girls' 1st Team. These are presented to girls who have played at least six County Scratch League Matches and won four of them. Hannah has already exceeded these figures.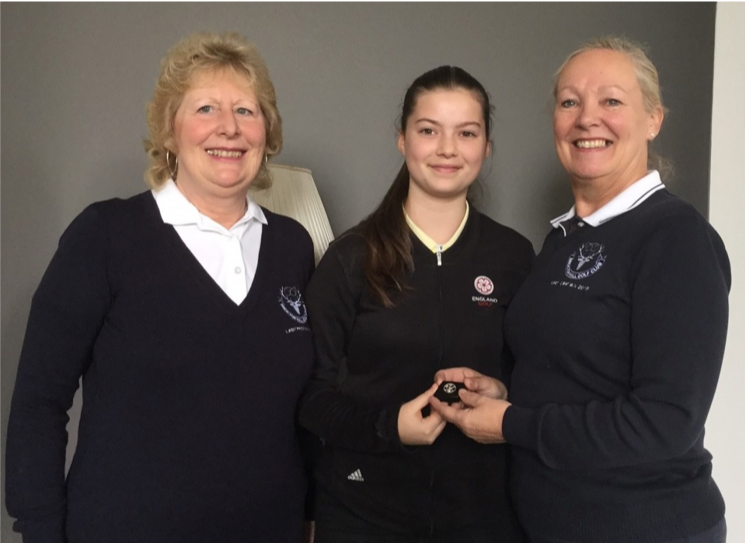 In the photograph, Hannah is being presented with her Colours by our Lady President, Diane Bell (left on the photograph) and Lady Captain Trish Franklin.
Another great piece of news at the beginning of the season.
Today we also held a Rules morning for our Juniors but, were delighted to welcome not only 13 juniors but three parents and four ladies. Well if you include the Lady Captain and me that would make six ladies. For those who were not there today you should know that our Lady Captain organised the meeting and presented, via the TV screen, four of the main changes to the new rules. The presentation went so well, including questions and answers that we hope to run another one during the Easter holidays – so watch this space!
Christine Davies - Junior Organiser