Ladies' County Scratch League Teams celebrate their success!
Our Ladies' Scratch League A & B Teams got together recently to celebrate winning their respective County Scratch Leagues last season.
The Ladies' Scratch A team showed great "bouncebackability" as they return to Div 3 in 2019 after only one year back down in Div 4, whilst the Ladies' Scratch B Team won Div 7 and will play this year in Div 6.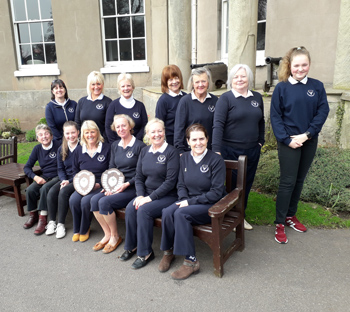 (not all squad members are shown in the photo as some ladies were not able to attend)
Well done ladies and good luck for this season!