9-Hole Charity Event - Sunday December 22nd.
Hi everyone,

Maria Thompson (ably assisted by Dad Colin), is running a 9-Hole Charity Event in aid of Children with Cancer UK on Sunday December 22nd.
Please see the poster, below, which will also be on the Junior Board this weekend.
View/Download the Poster (PDF)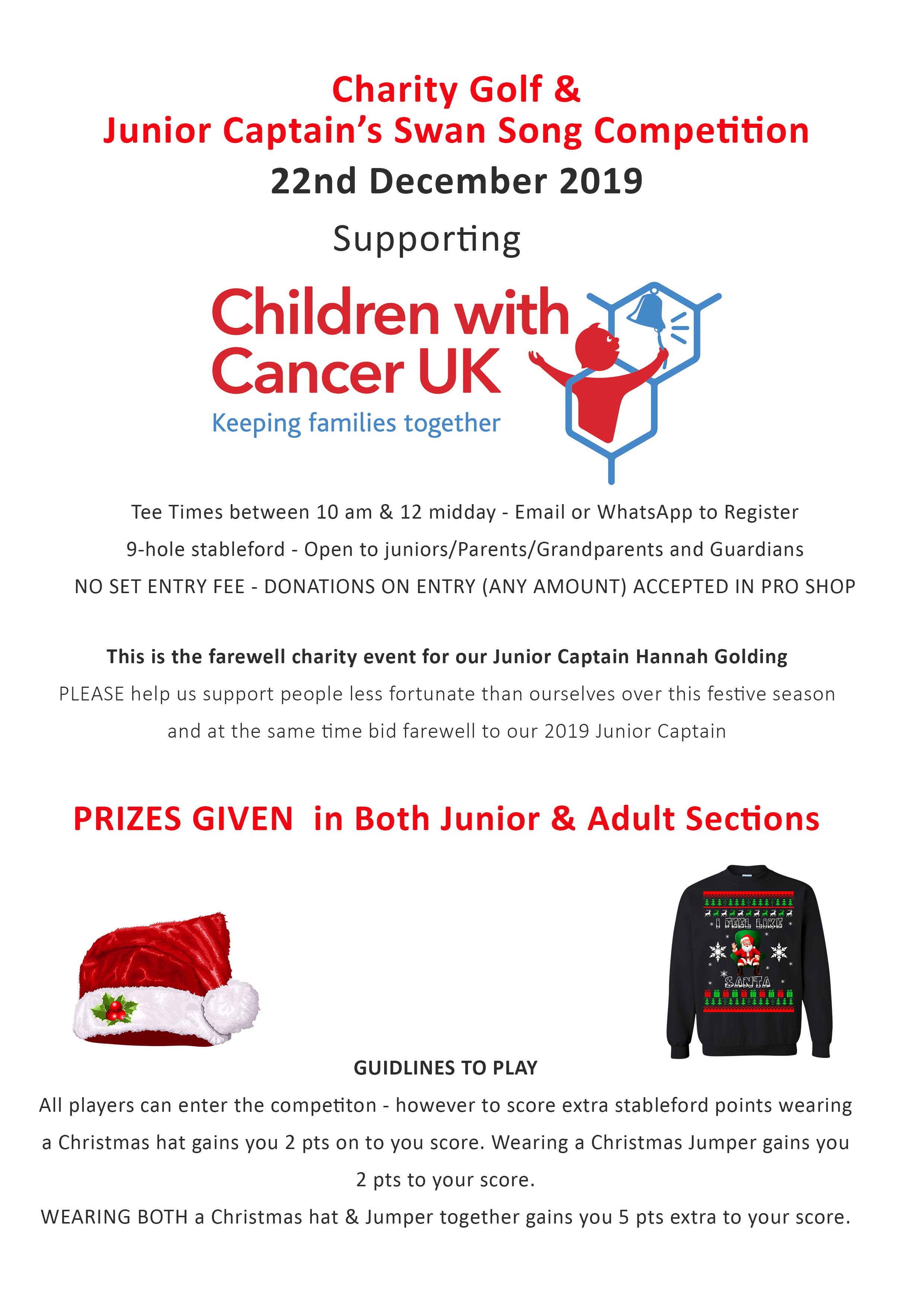 We are combining this with a "Junior Captain's Swan Song" which is a new idea.
This competition open to parents/grandparents/guardians, Junior Committee and so on.

Let's get playing folks.

Christine